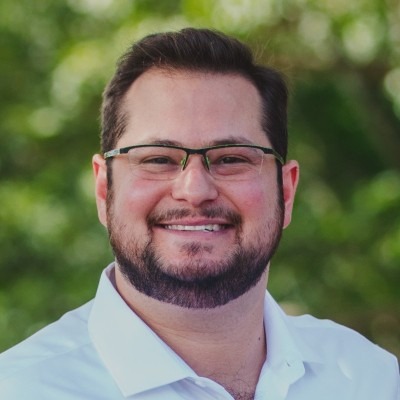 Ari Jacobovits (Moderator) - Managing Director, MIT Africa
Ari Jacobovits is the All Africa Managing Director, responsible for connecting MIT students, staff, and faculty to internships, research projects, and teaching opportunities in Africa. His background includes music, human and economic development, humanitarian affairs, and digital technologies. During his undergraduate studies, Ari developed a fascination for African studies and subsequently studied abroad at the University of Cape Town, South Africa. After working in marketing with Zipcar, he served in the United States Peace Corps - Kenya, working with a fishing collective to build the country's first community-managed marine park. He later spent four years working with the State Department's Refugee Admissions Program across Africa and in Washington, DC. Ari holds a Master of International Business from The Fletcher School at Tufts University and a BA in Journalism and Music from Indiana University – Bloomington.
Dr. David Moinina Senegh - Minister of Education, Sierra Leone
David Moinina Sengeh is Minister of Basic and Senior Secondary Education and Chief Innovation Officer in the Government of Sierra Leone. In addition, he serves as the chair of the Advisory Board of UNESCO's Global Education Monitoring Report, as board member of the Global Partnership for Education and member of the High-Level Steering Committee for Sustainable Development Goal 4: Quality Education, which is the highest body in the UN related to SDG 4.

He is a TED Fellow, World Economic Forum Young Global Leader, Obama Foundation Africa Leader and National Geographic Explorer. Prior to joining the Sierra Leonean Government in 2018, Dr. Sengeh was a Research Manager at IBM Africa. Dr. Sengeh received his Ph.D. from the Massachusetts Institute of Technology in Biomedical/Medical engineering and his bachelor's degree in Engineering Sciences from Harvard College. Prior to that he attended the Red Cross Nordic United World College in Flekke, Norway and the Prince of Wales Secondary School in Freetown, Sierra Leone.

His first book Radical Inclusion will be published by Macmillan in 2023. Outside of his work duties, Dr. Sengeh is a father of two, afrobeat rapper, clothing designer and sports enthusiast.
Veda Sunassee - CEO, The African Leadership University
Veda Sunassee has spent over a decade in several roles within the African Leadership (AL) Group. He has been part of the founding teams of several entities within the group, starting at the African Leadership Academy in 2010. An educator at heart, he has helped develop and design the leadership model central to the mandate of the AL Group - to develop 2 million African leaders by 2035. Veda helped set up the African Leadership College (ALC) in Mauritius in 2015 before later serving as the Founding Dean of the African Leadership University (ALU), Rwanda, from 2017.

During a sabbatical that he took in 2019, Veda co-founded NiaDelta, a Leadership and Education consulting firm that advises corporate C-suites as well as education leaders. Veda is currently serving as the Chief Executive Officer of ALC & ALU, overseeing operations across both the Mauritius and Rwanda campuses while steering the institution's new 5-year strategy to become a 'distributed university' across the world. Veda hails from the small island of Mauritius and is a graduate of Princeton University. In 2018, he was selected among the inaugural Obama Leaders.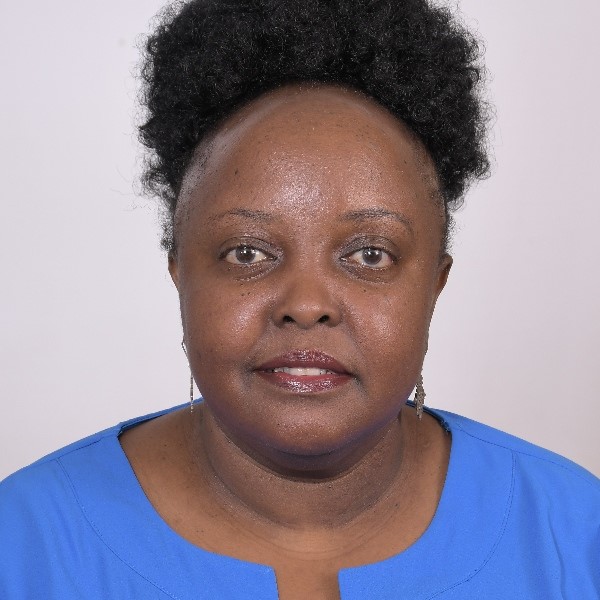 Wambura Kimunyu - CEO, Eneza Education
Wambura Kimunyu is a seasoned business leader and entrepreneur with experience in publishing, fintech and digital marketplaces across sub-Saharan Africa. She is the CEO of Eneza Education, an Edtech company that provides hardware agnostic, lowtech first, digital education curricula to K-12 students in Africa. Eneza Education's ambition is to leverage technology to build Africa's largest classroom, with 50 million learners. Eneza Education has won several global and regional accolades including the GSMA Global Mobile Award, the EdtechX Global Impact.

Award as well as the Social Entrepreneurship Award at the Africa Awards for Entrepreneurship. It has previously been named by Fast Company as one of Africa's Most Innovative Companies. Wambura has an MBA from Strathmore Business School, and an Ed.M from Harvard Graduate School of Education. She is an MIT Legatum Foundry Fellow.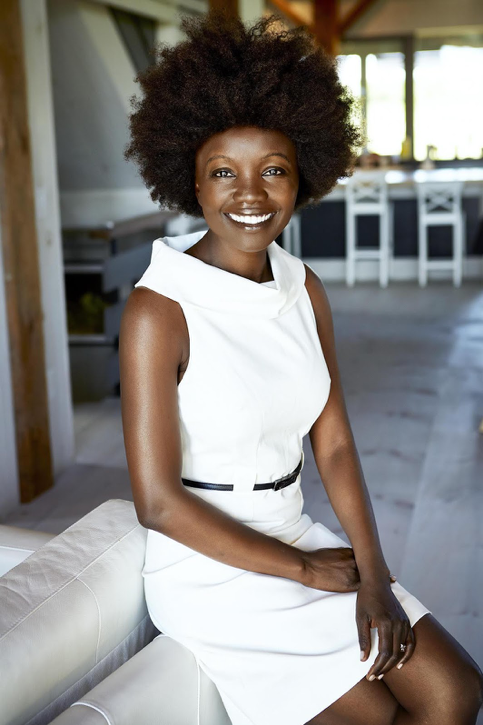 Dr. Lydiah Kemunto - Founder & CEO of 8B Education Investments
Dr. Lydiah Kemunto Bosire is the Founder and CEO of 8B Education Investments, first VC-backed education loans platform for African students attending university outside the continent. 8B provides tools to enable African students to identify best-fit global universities and level up their applications, access affordable financing and connect with career support for job placement, thereby providing colleges and employers access to the world's fastest-growing talent pool. The mission of 8B is enabling African brilliance to have a global impact. 8B was recently featured on CNN International announcing new Board member Tariq "Black Thought" Trotter from the Roots, and has an agreement for $30m in lending capital from Nelnet Bank, the first time for a US bank to support African students, announced in September at the Clinton Global Initiative. Prior to leading 8B, Lydiah's career spanned nearly two decades as a diplomat including serving at the Executive Office of the UN Secretary General at the UN Secretariat, the World Bank, and the World Health Organization. She currently serves on the Board of Directors of WorldQuant University. Previously, she served as an advisor to the Entrepreneurs-in-Residence program at Schimdt Futures, a a mentor of the Oxford Women in Business network, on the founding Board of Directors of Keep a Child Alive, on the Council of the Global Citizen Impact Funds, as a Senior Advisor at MacroAdvisory Partners, and on the UWC Atlantic College Advisory Council. Earlier in her impact career, she co-founded Oxford Transitional Justice Research, and pioneered the YouthForce HIV/AIDS advocacy platform. She is an expert speaker on a wide range of topics, including innovative finance, higher education, the future of work, entrepreneurship, philanthropy, impact investing, sustainable development, international politics and human rights. Lydiah holds a doctorate (D.Phil) in Politics from the University of Oxford (New College). She also holds an MSc in African Studies from Oxford (St. Cross College), where she attended as a Clarendon Scholar. She received an undergraduate degree with honors in Government and a Master of Public Administration from Cornell University.
Christina Bwana - Chief Product and Operating Officer, Ubongo
Christina is a global citizen with a passion for people and a passion for the positive development of all communities and demographics globally. She has focused her career on working on global social change campaigns. She currently serves as Chief Product-and-Operating Officer at Ubongo, a pan-African NGO creating edutainment content for the African child in order to equip Africa's next generation with the educational foundation, critical skills and positive mindsets to change their own lives and communities for the better. She is a board member of The Emerge Project and has a BA in Psychology and Criminology, a Masters in Interdisciplinary Studies (with a focus on film and TV production) and a Masters in Educational Science.