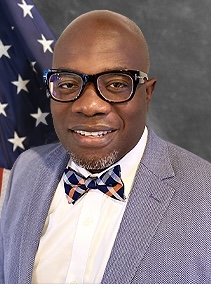 Kwasi Donkor - Chief Strategy Officer, United States African Development Foundation
Kwasi Donkor joined the US African Development Foundation (USADF) as the Chief Strategy Officer in April 2020. In this role, he is responsible for driving efforts to incorporate digitization and innovative finance across USADF's 20+ country programs and strategic focus areas, including the energy, entrepreneurship and agriculture portfolios. Kwasi brings a wealth of knowledge gained over 20 years working in the private, non-profit and government policy sectors to address a wide range of enterprise development and socially responsible investment issues.

Kwasi has held multiple roles across a number of Fortune 500 diversified financial services firms. He started his career as a Senior Specialist in Merrill Lynch's private client business. Kwasi holds a BS in Electrical Engineering from the Pennsylvania State University and received his MBA from the Wharton School at the University of Pennsylvania, where he was a Joseph Wharton Fellow.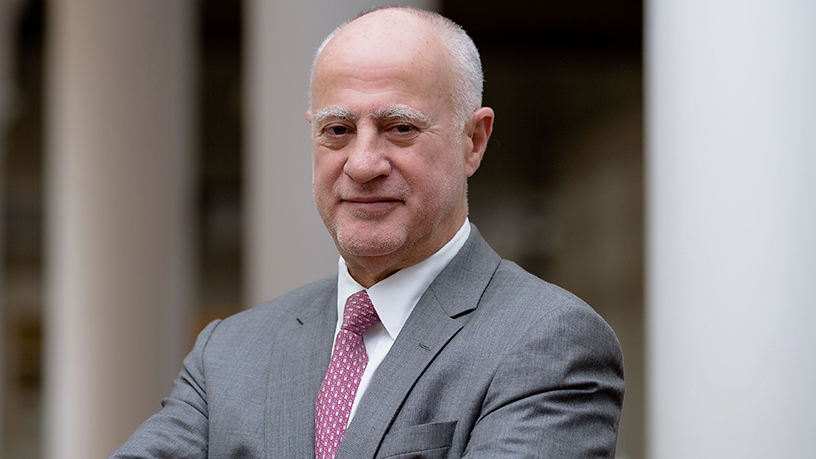 Michael Joseph - Chairman, Kenya Airways
Michael Joseph is a South African businessman who has held numerous leadership positions throughout his career. He is currently Chairman of Kenya Airways and Safaricom PLC board, a position he has held since 2016 and 2020 respectively. Previously, he served as the CEO of Safaricom, where he oversaw the launch of many innovative products and services and played a critical role in the success of M-PESA, the company's mobile money transfer service.

In addition to his corporate roles, Michael is also a passionate conservationist and serves as Chairman of Lewa Wildlife Conservancy. He has received many awards throughout his career, including the CEO of the Year Award from the Kenya Institute of Management and the Elder of the Order of the Burning Spear from the President of Kenya. Michael's experience includes extensive work in company start-ups and the implementation and operation of large wireless and wire-line networks. He has had a remarkable career in East Africa and is widely regarded as a successful businessman and innovator in the region.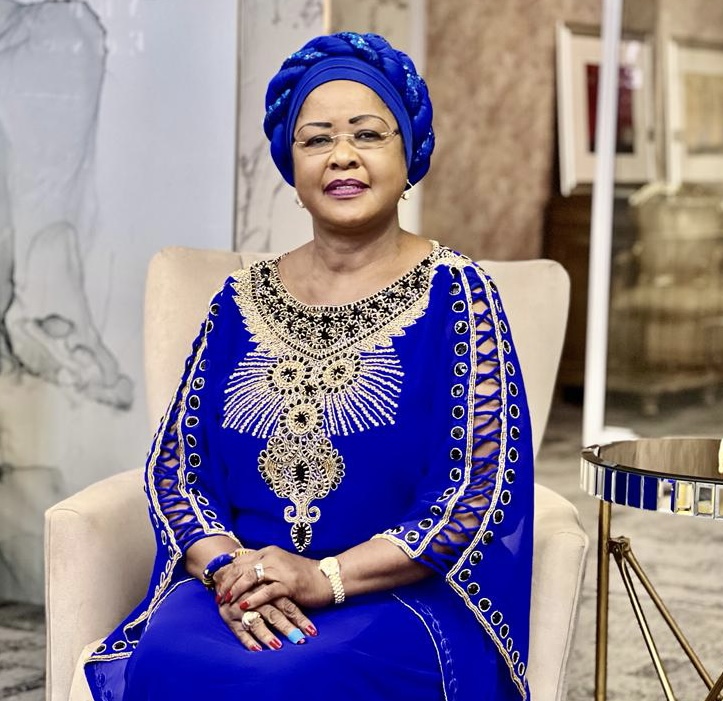 H.E. Amb. Arikana Chihombori Quao -
Founder and President of the African Diaspora Development Institute (ADDI)
Founder, President and Chief Executive Officer of ADDI, Her Excellency Arikana Chihombori Quao MD is a medical doctor (having practised medicine for over twenty-five years), founder and owner of medical clinics, diplomat, public speaker, educator and an entrepreneur. She is also an author and her recently published book Africa 101: The Wake-Up Call is a best seller on Amazon. Her Excellency also recently led over 200 African Diaspora from around the globe to a successful Trade Expo and Cultural Pilgrimage in Ghana in December 2021.

Prior to this, in her role as Permanent Representative to the African Union Mission in Washington DC (2016-2019), Her Excellency Arikana Chihombori Quao MD worked tirelessly towards fulfilling her mandate which was to undertake, develop and maintain relationships between the African Union and the Executive and Legislative branches of the US Government, the African Diplomatic Corps, the Africans in the Diaspora and the Bretton Woods Institutions. This was specifically in relation to the implementation of the African Continental Free Trade Area (AfCFTA) and advancing the priority areas of Agenda 2063. Her efforts at mobilizing the Diaspora as people of African descent and not as citizens of any single African country is unprecedented and exemplifies her ability to unify people around a common goal, speaking with one voice as one Africa and one Continent.

Before her appointment as AU Ambassador, H. E. Arikana Chihombori Quao MD contributions to the cause of Africa had earned her many prestigious honors and awards. She has two awards which she cherishes the most. The first one was the Achievement Award which she received in 1996 from the incumbent President at the time, H.E. the late President Nelson Mandela of the Republic of South Africa. On the stage as she received the Award were both President Mandela and President Mugabe of the Republic of Zimbabwe. The second on was the African Woman of Excellence Award which she received in July 2015 during the AU Summit in Johannesburg, South Africa. She received this award alongside 15 other prominent African Women including the former President of The Republic of Liberia, Madam Ellen Johnson-Sirleaf, the former President of The Republic of Malawi, Madam Joyce Banda, Mama Winnie Mandela (Republic of South Africa), Mama Ngina Kenyatta (Republic of Kenya) Mama Asigwe Anyiam (Federal Republic of Nigeria) and Dr. Nkosazana Dlamini-Zuma (Republic of South Africa).

During her 3-year tenure as AU Ambassador to the United States, H.E. Ambassador Arikana Chihombori Quao MD received over one hundred awards and attestations from many organizations including from the African Diaspora within the Americas. She received the 2018 Ambassador of the Year Award from Howard University in Washington DC. She also received numerous recognitions from Members of Congress as well as Governors, Mayors and County Executives from across the United States as well as the Caribbean and South America. The African Continent is also recognizing the noble contributions that H.E. Ambassador Arikana Chihombori Quao MD is making to the development of Africa as evidenced by the following accolades.

In January 2020, after being featured having "A Profile in Courage"; H.E. Ambassador Arikana Chihombori Quao MD was honored to be named 2019 Person of the Year by The Guardian Newspaper which is the largest Newspaper in the Federal Republic of Nigeria. In an article published on June 12 2020 by Eye Gambia, a reputable Gambian newspaper, H.E. Ambassador Arikana Chihombori Quao MD was listed fourth amongst their list of ten most influential Africans for 2019. She was the only female to make this list. Reputation Poll, a leading global reputation-management firm in its July 29th 2020 release of the 2020 list of 100 Most Reputable Africans also features H.E. Ambassador Arikana Chihombori Quao MD as one of the most reputable Africans. She is a Fellow of the American Academy of Family Physicians and a member of the American Association of Family Physicians as well as the Tennessee Association of Family Physicians.

Her Excellency Arikana Chihombori Quao MD was born and raised in Zimbabwe where she attained her primary and secondary education. She then left Zimbabwe for the United States of America where she obtained a Bachelor's Degree in General Chemistry, a Master's Degree in Organic Chemistry as well as a Doctor of Medicine Degree. Her Excellency Ambassador Arikana Chihombori Quao MD is married to her Ghanaian husband and is a proud mother of five children and a very happy grandmother of five grandchildren.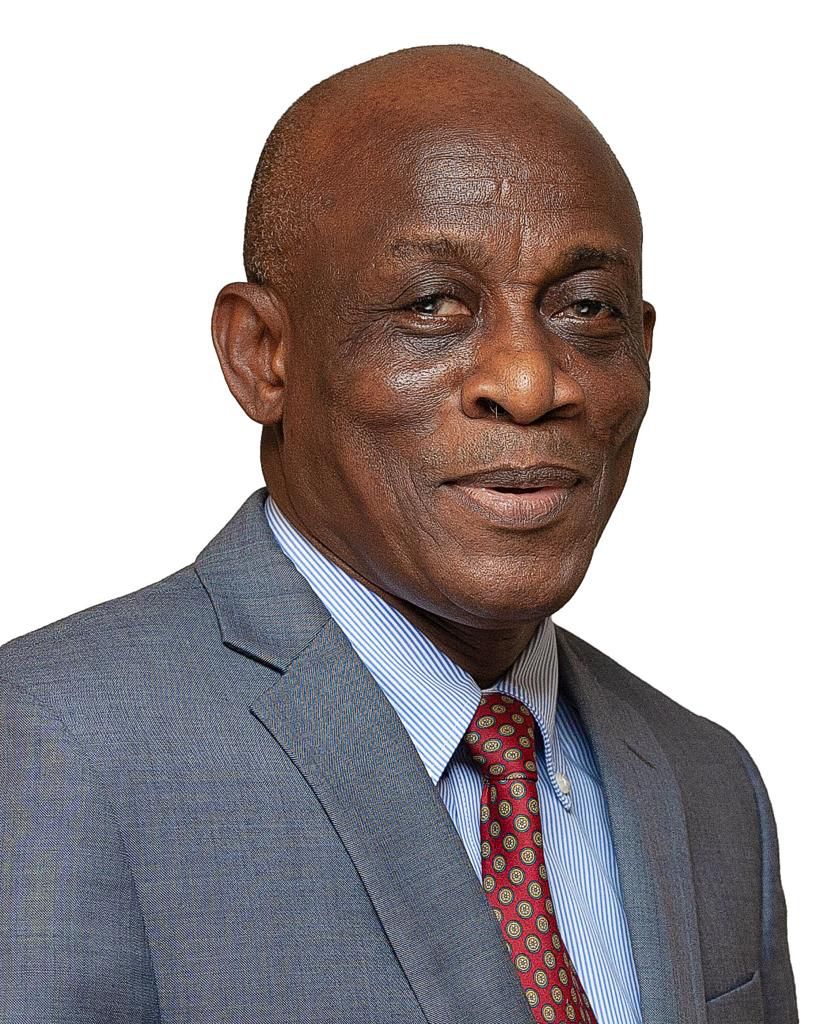 Seth Terkper - Former Minister of Finance, Ghana
Seth Terkper was Ghana's Minister for Finance and Economic Planning from 2013 to 2017. He is presently the Executive Director of PFM Tax Africa Network and also advises the African Development Institute of the African Development Bank on the Institute's strategic goal of restructuring the organization to assist governments and Pan-African organizations on its ongoing transformational trends that affect African economies.

Mr. Terkper also served as the Chair of the Public Expenditure and Financial Accountability Advisory Committee (PEFA) of the World Bank as well as Senior Economist in the Fiscal Affairs Dept. of the IMF. He has published a book on VAT (VAT Handbook by Thomson-Reuters) in 2011 and continues to maintain a keen interest in research, publications, reviews and teaching. He is a Chartered Accountant and obtained his BA from the University of Cape Coast and holds an MPA from the Harvard Kennedy School.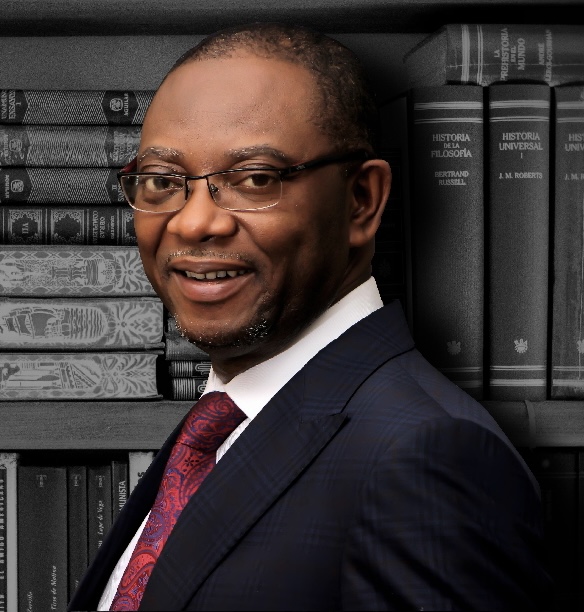 Dr. Joe Abah - Country Director - Nigeria, Development Alternatives Incorporated
Joe Abah is currently the Director of Development Alternatives Incorporated in Nigeria. He is a development and public reforms expert, committed to driving excellence across Nigeria's public sector. Prior to his work at DAI, he was the Director General of the Bureau of Public Service Reforms in Nigeria. He successfully helped make driver's licenses, tax clearance certificates and National ID numbers easy to obtain for better documentation of Nigerian citizens.

Joe Abah gained extensive experience in the governance sector working on public sector reform programs for the U.K. Prime Minister's Office. He has spent more than 10 years managing governance programs in Nigeria for the U.K. Department for International Development.

He obtained his Bachelors of Laws in 1985 from the University of Calabar in Nigeria and became a Barrister at law after graduating from the Nigerian Law School in 1986. He received his Master of Arts from London Guildhall University in 1992 and his Doctorate of Philosophy in Governance and Public Policy Analysis from Maastricht University in Netherlands in 2012.